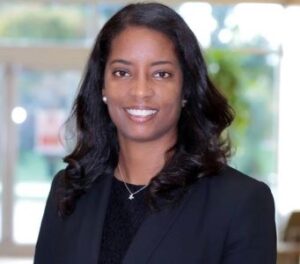 Candace Dodson-Reed `96
Vice President, Government Relations and Community Affairs
Candace was appointed UMBC's first Vice President for Government Relations and Community Affairs in January 2023. She uses her knowledge of public policy and legislative affairs to advance UMBC's goals in the community and deepen partnerships with the State of Maryland and government leaders. Prior to taking on her current role, Candace spent five years as Chief of Staff to the President and Executive Director of UMBC's Office of Equity and Inclusion. She previously served as Assistant Vice President for Communications and Public Affairs.
Prior to returning to her alma mater, Candace worked to strengthen local communities as Vice President at the Greater Baltimore Committee and during nearly eight years as Deputy Chief of Staff/Director of Constituent and Community Affairs for Howard County. In 2012, Candace founded the African American Community Roundtable of Howard County, an umbrella group that connects members of the local Black community.
Candace graduated from UMBC with a B.A. in English and received her graduate degree from the McDonough School of Business at Georgetown University. She also graduated from the Institute for Educational Management at Harvard University's Graduate School of Education, and completed Cornell University's diversity and inclusion certificate program.
In 2020, the Maryland Daily Record named Candace one of Maryland's Top 100 Women. She is the very proud mother of a college graduate.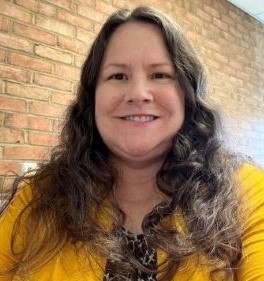 Mary Ann Richmond `93
Director, Community Affairs
Mary Ann represents UMBC in engagements with our neighboring communities in southwestern Baltimore County and Baltimore City, as well as with local governments in Baltimore County, Baltimore City, and other key jurisdictions around the state. She is actively involved with UMBC's Opportunities for Community Alliances outreach and engagement efforts and with OCA Mocha, the UMBC-affiliated coffee shop and community hub in downtown Arbutus. She also partners with the Office of the Vice President for Research on federal relations efforts. Prior to joining the Office of Government Relations and Community Affairs, Mary Ann spent five years with the Office of Institutional Advancement working on government and community relations and internal and crisis communications, and supporting university events such as Commencement and Convocation.
Prior to returning to her alma mater as a staff member in 2018, Mary Ann spent 24 years working at the federal level, including on Capitol Hill as a policy advisor to a U.S. senator and in the Executive Branch as a budget analyst and congressional liaison. She graduated from UMBC with a B.A. in history and a certificate in secondary social studies education, and also earned an M.A. in legislative affairs from the George Washington University. Mary Ann is a life-long Arbutus resident and enjoys quilting and playing with her two rescue dogs.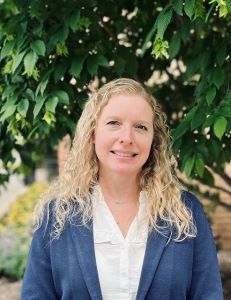 Wendi Myers
Executive Administrative Assistant
Wendi joined the UMBC team as an Executive Administrative Assistant in the Office of the President in May 2022, supporting the Office of Equity and Inclusion. She gained extensive experience working with individuals at the community level and with diverse populations during her time with Howard County Public Schools and her many years with the Howard County Department of Recreation and Parks.
Wendi graduated from Frostburg State University with a Bachelor's degree in recreation management. As an essential part of our team, she strives to make a positive impact on UMBC students, faculty, and staff, as well as in our surrounding communities.